Union Women Center has consultative status with ECOSOC. At special sessions of the United Nations, such as the Commission on Population and Development (CPD) and the Commission on the Status of Women (CSW).We use this gateway for Union Women Center engagement in UN intergovernmental process on a wide range of sustainable development issues. We submit a written statement organise side events , make presentations at the pannell and are also often scheduled to speak. In this way, we can express our views on relevant topics.Since 2005 we take part in a high-level side event on the Commission of the Status of Women (CSW).
CSW-57
The 57th session of the Commission on the Status of Women with its priority theme of "Elimination and prevention of all forms of violence against women and girls" took place in the UN Headquarters in New York on 4-15 March 2013. It focused on two key areas: prevention of violence and the provision of support services/responses to survivors of violence. Violence against women and girls is a gross human rights violation that fractures families and communities and hampers development. It has enormous social, economic and productivity costs for individuals, families, communities and societies. It is also the institutional violence towards women and girls that needs to be addressed; the laws which prohibit women to access safe and legal abortion and force them to undergo illegal and unsafe procedures as well as the country settings in which young girls and boys cannot access information on sexuality nor reproductive and sexual health care services and supplies. MD.PH Ia Verulashvili Executive Director of Women's Center, an expert in women's rights, gender-based violence and trafficking, and a longtime leader with many years of experience and advocacy working with women and youth on these issues was invited to represent Women's Center on behalf of VGIF at CSW57.
OnMarch 3 I.Verulashvili had speech at NGO CSW FORUM about many years of experience combating violence against women in the Republic of Georgia. About project which was implemented by support of VGIF on prevention, protection GBV and response from NGO's and government
On March 7I. Verulashvili made presentation at the panel Victory Over Violence, her presentation was directed on women Leading through Education.
On March 7 I. Verulashvili made presentation on Best Practices to Prevent Violence Against Women and Girlsat panel Global Perspective on Violence Against Women which was organize by VGIF.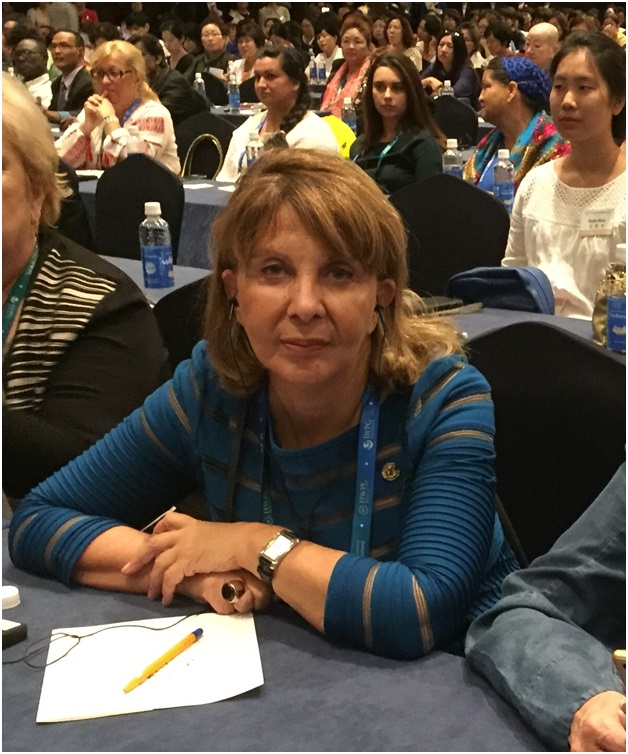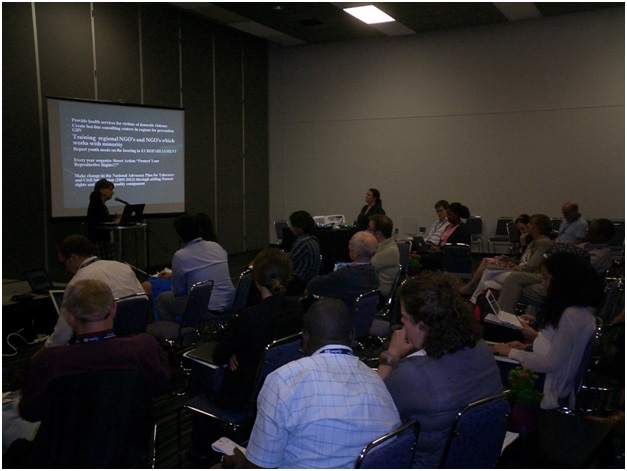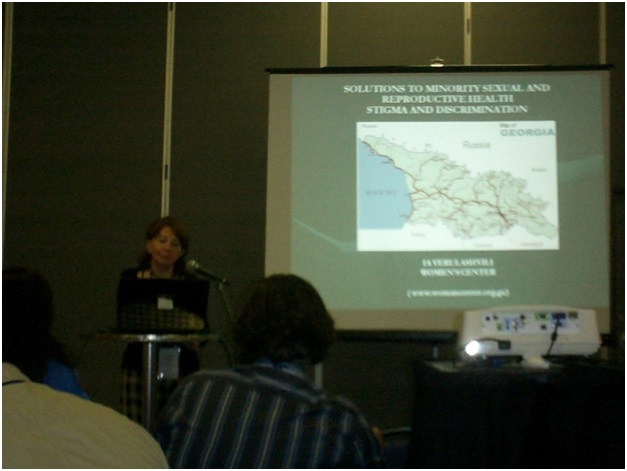 CSW-58
58th Session of the UN Commission on the Status of Women
On March 10-21 the 58th session of the Commission on the Status of Women took place in New York. Representatives of Member States, UN entities, and non-governmental organizations from all regions of the world attended the session to discuss its priority theme of Challenges and achievements in the implementation of the Millennium Development Goals for women and girls and the review theme of Access and participation of women and girls to education, training, science and technology, including for the promotion of women's equal access to full employment and decent work.
As member of ASTRA Network we delivered the ASTRA oral statement at the 58th session of the UN Commission on the Status of Women.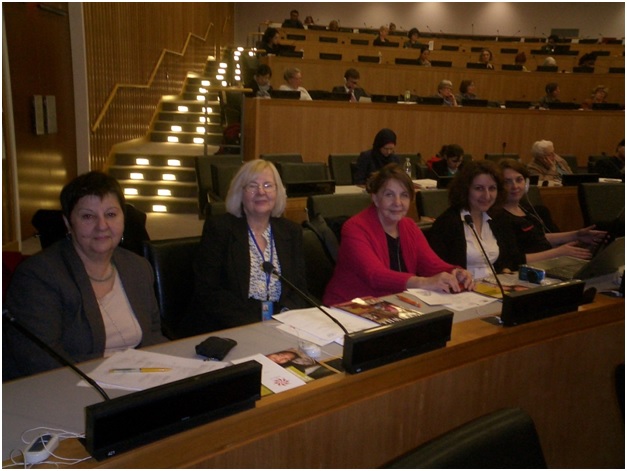 CSW-59
The 59th special session of the Commission on the Status of Women (CWS) was held in New York during March 9- March 21, 2015 at the UN Headquarters with the support from UN Women. The aim of the 59th session is to measure and compare the progress made from the first Session of CSW in Beijing 20 years ago.
First time Georgia organizedSide Event within the framework of the 59th Special Session of the Commission on the Status of Women supported by the Embassy of Georgia to US accredited by UN.
Side event "Leading Power for Engendering Transformation of Society "was organized by the Georgian Women Forum which is the member of South Caucasus Women's Congress. The Union Women Center is member of Women's Forum Georgia. By speakers one of which was Union Women Center representativeI. Verulashvili discussed transformation processes in Georgia, existing challenges and prospects for achieving gender equality through communication, collaboration and consolidation.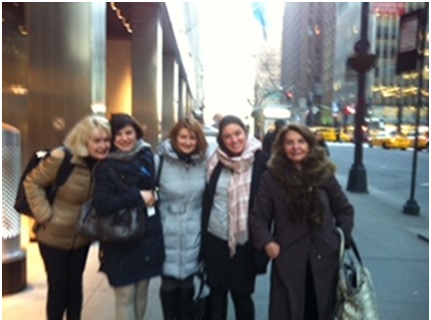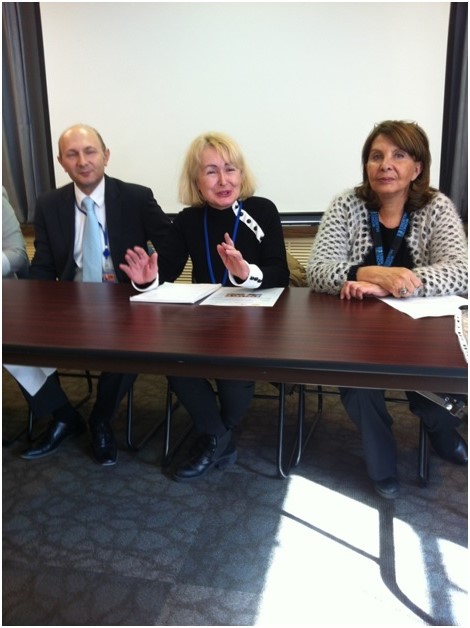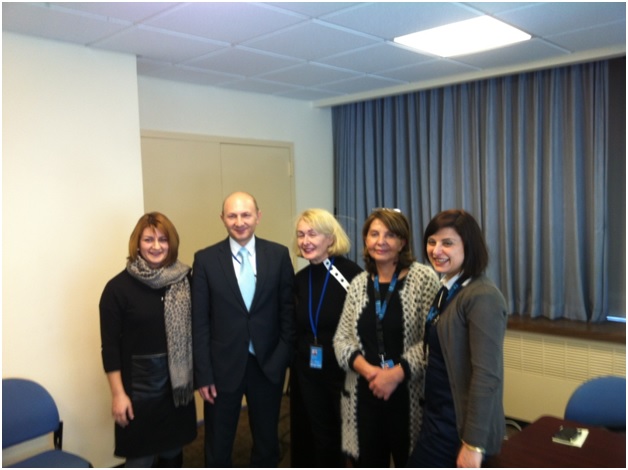 CSW-60
60th session of Commission on the Status of Women
The sixtieth session of the Commission on the Status of Women priority theme was: Women's empowerment and its link to the sustainable development and the review theme is the elimination and prevention of all forms of violence against women and girls.
Representative of Union Women Center participatedas a speaker in the panel "Transforming Violence Against Women in Africa, Post-Communist Countries: Armenia, Azerbaijan and Georgia"& the Middle East: which was organize by Meaningfulworld.
SPEAKERS: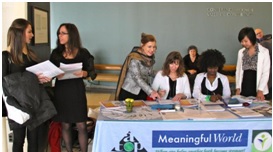 Prof Svetlana Aslanyan: Transforming Violence against Women in Armenia. Family Counseling Center, Armenia
DrSudabaShiralieva: Transforming Domestic Violence in Azerbaijan, Azerbaijan
Prof LatamzeVerulashvili: Response to Domestic Violence in Georgia, Georgia
Dr Ani Kalayjian: Transforming Violence in Africa, ATOP Meaningfulworld, USA
FadiaAbuHaltam: Transforming Violence in the Middle East, Mental Health Counselor, Jordan