We are the first in Georgia to work on awareness of domestic violence among health care professionals through the training of 300 physicians from 20 medical institutions in Tbilisi.
Following the project we have created recommendations for Ministry of Health which includes 3 steps of prevention:
I step - Primary prevention to reduce risk-factors. From this point doctors can reveal the cases of violence against children, to take care of the children of victims, because the main risk-factor for becoming abusers in adulthood – is to live in the violent environment.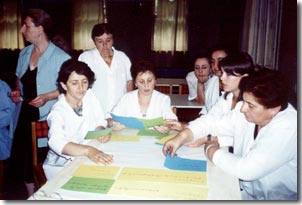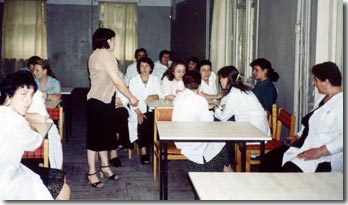 II step - Secondary prevention includes early recognition of domestic violence cases and "treatment".
It includes: identification, providing appropriate medical care, documentation, assessment of safety, referral to the police or other institutions that work on the problem of domestic violence.
III step - Tertiary prevention includes giving victims of domestic violence necessary supporting and rehabilitation measures for reducing trauma and restoring the quality of life. The doctors must take part in all of these three levels.
(OSCE / ODIHR)