2.Rights of aging women on health and improvements of health care system in this sphere" – TASO –
Project directed to raze awareness on cervical cancer screening among community. For improving doctors response to this problem

was created a post-graduate training course Screening on Cervical Cancer ".
The course "Screening on Cervical Cancer" was approved by the Ministry of Labor, Health, and Social Affairs as part of the certificate program for postgraduate training of doctors. Duration of the training course – 5 days, and was available with the payment of the course fee. After completing the course, doctors received 25 credits.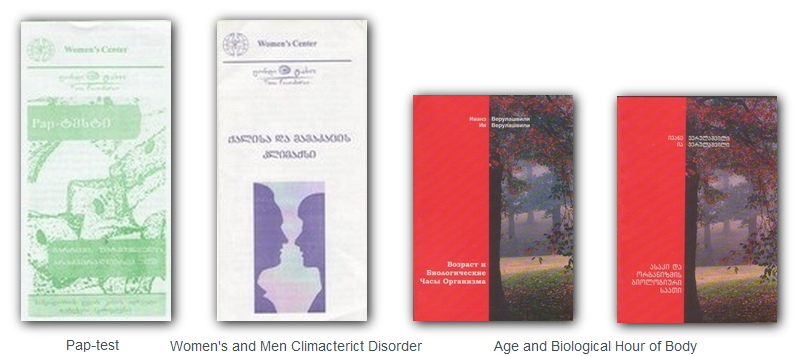 Manual for Re-qualifaction Doctor on Screening and Treatment of Carvical Cancer