Virtually every women visit some form of health professional at some point in their life. The health care sector can be very important part of the help seeking process for women experiencing violence. Women may seek medical help for the consequences of domestic violence; they may also be in routine contact with the health service. Health professionals who will most often encounter survivors of domestic violence include: gynecologist, psychiatric, cardiologist, pediatricians, neurologist, family doctors. The injuries sustained from physical violence have clear health effects for victims.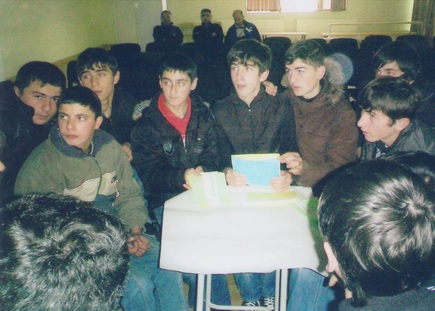 The main goal was Training for Medical Professionals to enhance their skills on how to effectively screen on gender based violence. Creation and publication of Community Education Program. Organize one day workshop at 3 universities on prevention gender based violence. Organize one week classes for community educators (volunteer group) student education at universities. Round-table with governmental representatives. Publish booklets

• Conflict Resolution Skills
• Working towards a nonviolence world,
• Violence and Health Care Response
• Sexual Harassment at schools
In addition we published posters

• Implementation of skills and strategies for conflict solution
• Health Sector Response Victims of Domestic Violence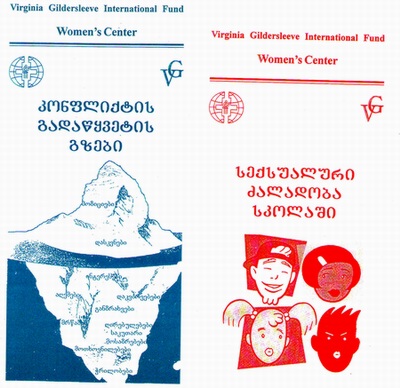 Presented project focus on providing service to them who are survivors of physical, sexual and/or psychological violence, including battering, rape, incest, sexual exploitation and sexual harassment, victims of trafficking, domestic violence. To encourage government bodies to hold perpetrators accountable and to undertake all appropriate measures for perpetrators rehabilitation.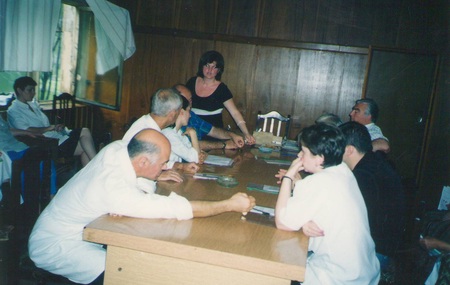 Implemented work was trained 100 physicians in 5 hospitals /policlinic in Tbilisi, 46 youth attended one week classes on preventing sexual harassment in school. Organized action "We choose to be healthy". Total 209 persons used hot-line, medical service, one-on-one counseling, women support group meetings.
Created and published booklets on "Prevention Domestic Violence in Future Generation". We choose to be healthy POSTER – Advocacy Youth in the Areas of Sexual and Reproductive Health and Rights, Health Sector Response to domestic violence.