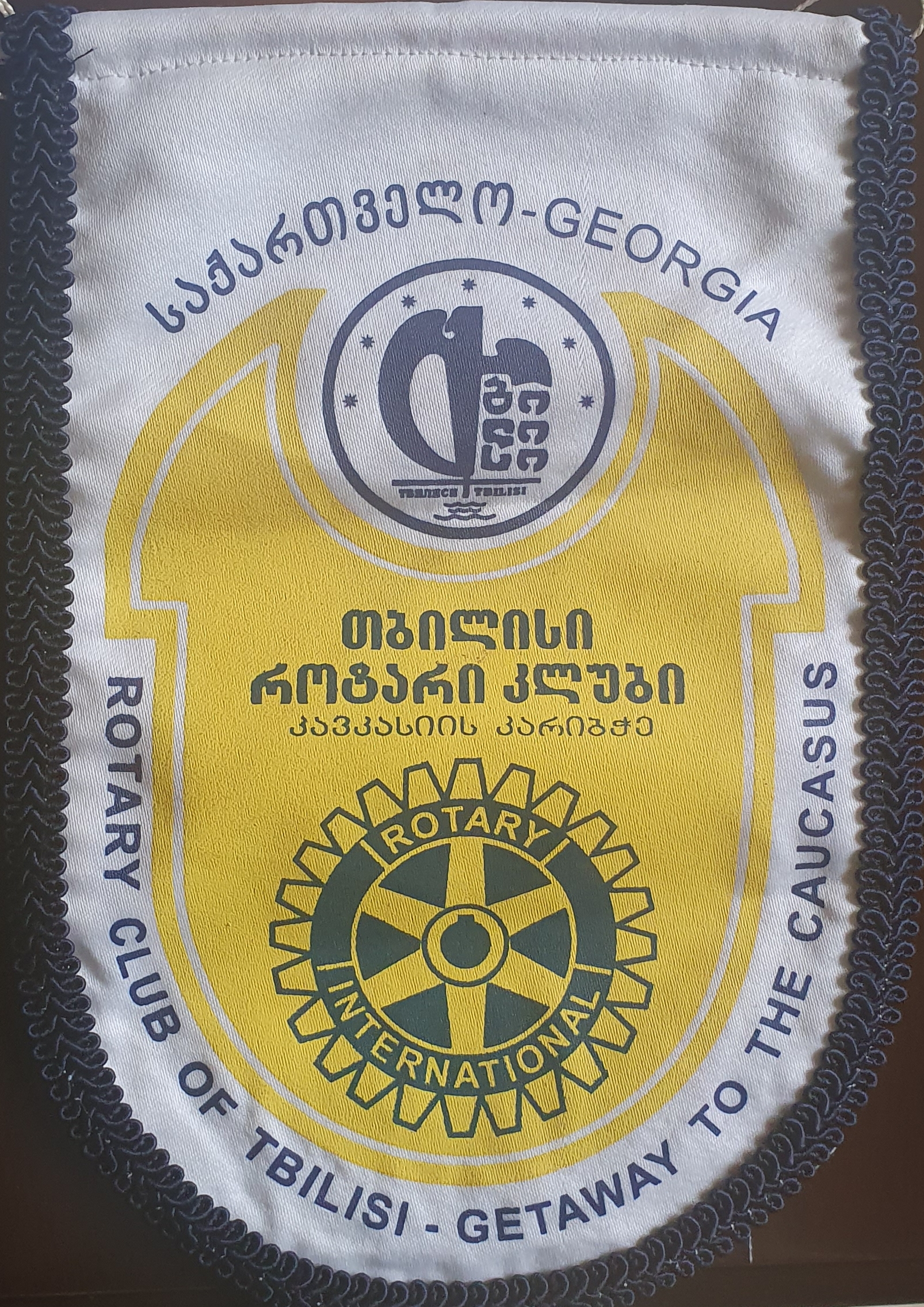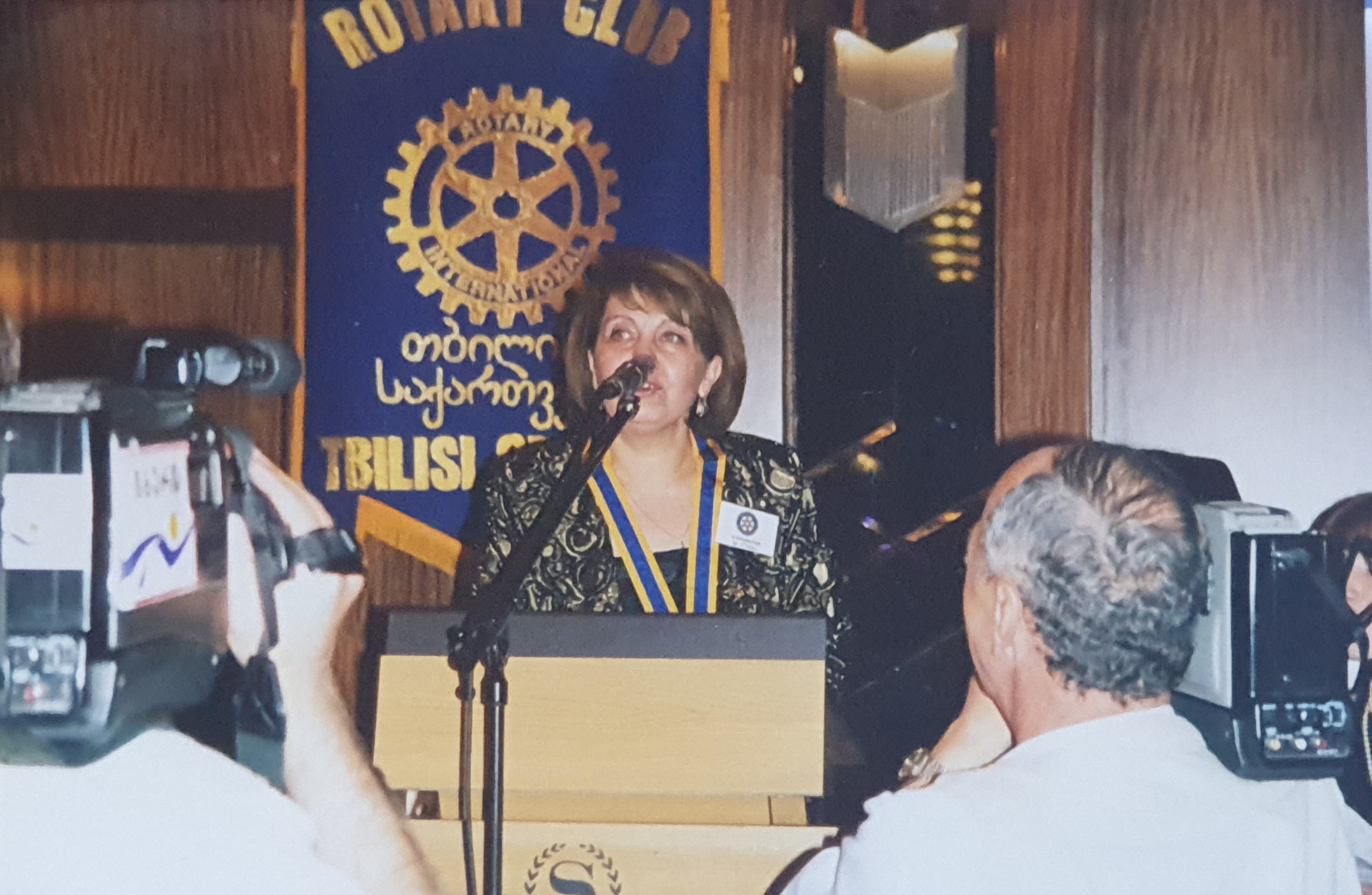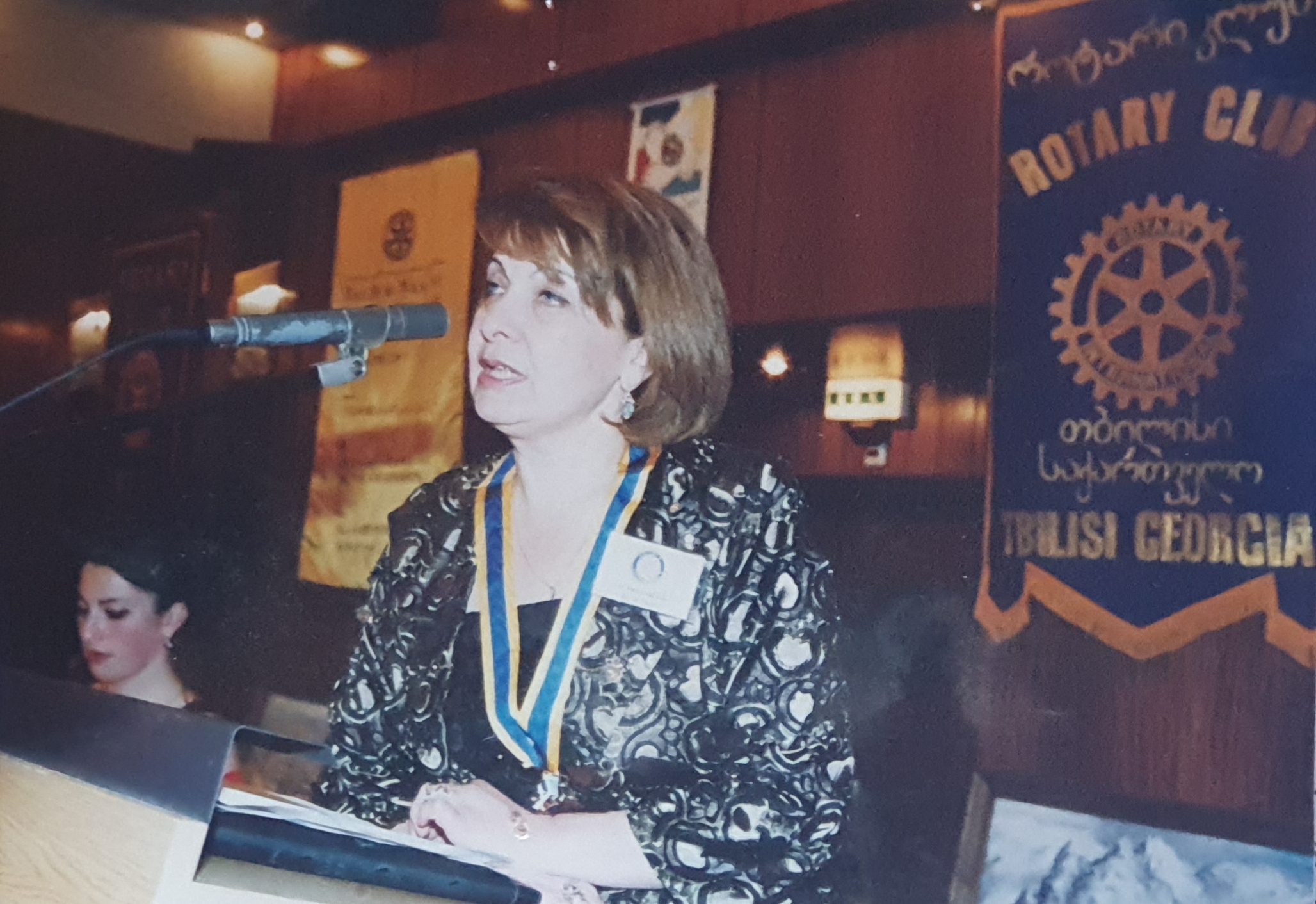 Rotary is widely known in the world under the name Rotary International.
This is a club established as a united sector of business and professional society whose goal is to establish goodwill and peace in the world.
The first Rotary Club in Georgia was opened in 1997 (ROTARY ClUB of TBILISI-GETAWAY to the CAUCASUS) and its charter president was Professor Iatamze Verulashvili (Founder and Chairwomen of Union Women Center and director of EUROMEDCENTER ) and Georgia laid the foundation for charitable activities. The founding of Rotary was preceded by the arrival of Al King, President of the Rotary Club of America, and also by the involvement of Edouard Califa, President of Rotary International of France.
The first president of Rotary began his activities with the aid program for deaf-mute children. In 1998-1999, with the joint efforts of the American and Tbilisi clubs, medical institutions, kindergartens, orphanages were medicines distribution, medical equipment, as well as educational programs, through which the Rotary International Foundation annually financed the education of 1,200 students abroad and university teacher training and participation in international conferences.
During this period the Tbilisi Rotary Club has established a committee, which was cooperating with the Georgian Ministry of Health in the fight against poliomyelitis in Georgia. In October 1999, the shipment included a mammography machine and electrocardiogram, examination tables and other assorted medical equipment and supplies was donated by the American nonprofit organization.
Also, Bristol Rotary Club donated medical equipment from Bristol Child Hospital in order to open Child Cardiological Center in Georgia.
In 2018 charter president I. Verulashvili donated equipment of EUROMEDCENTER to the Terjola maternity hospital.
Today in Tbilisi operate three Rotary clubs, which engage in charitable activities.